Description
This is the dash kit that nobody else would make!  This kit will allows you to install ANY 2-DIN radio into your GT-86/FR-s/BRZ/Toyota 86 and it will fit perfectly with the stock bezel.  One key feature of this dash kit is that it will fit the Chinese Android HU's perfectly!  It also allows precise fore/aft positioning of your HU so that it will be flush with the dash kit and fit exactly where it's supposed to in the dash.  Please look at the pictures to see how well this kit makes the unit fit.  These kits are designed and built in the USA from our small business and have been tested in the field over several months of R&D.  As of this posting in 2019, there is no other Dash Kit on the market that will hold both mainstream and Chinese Android units from companies like JOYING in the Toyota 86 platform.
(Radios are not included in this kit)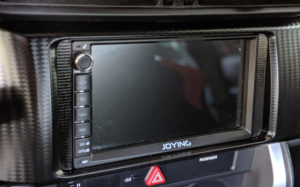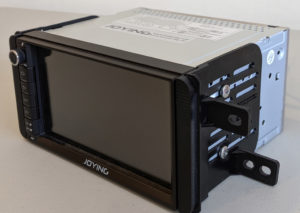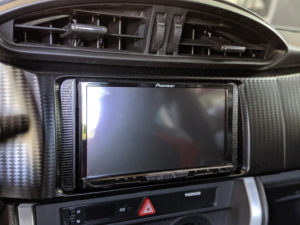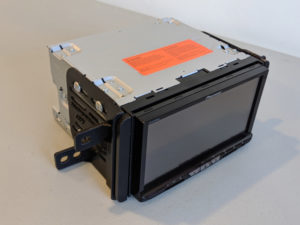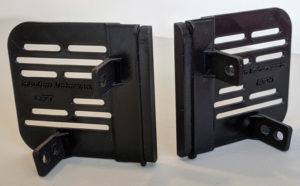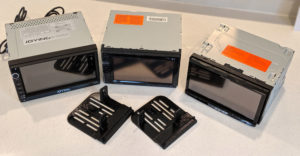 This dash kit is made of heat-resistant PETG plastic and is custom made in the USA. This material can stand up to the heat better than even ABS when used in vehicle applications.  Don't be tempted to opt for a lower grade PLA-based product for your car.  Those types of materials will not hold up to the heat like PETG or ABS.
The dashkit ONLY consists of the 2 brackets (left and right) for the radio head unit (HU).  No hardware or other items are included.  Please use your existing screws and other hardware to fit this to your HU.
There may be a delay in delivery if there is a large number of orders as each kit is 3D Printed and finished in house to be sure that the quality meets the expectations of Takuban Motorsports.  You will always receive a tracking number when your order ships like with all other products.  If your order goes into "backorder" status, you can rest assured that you will receive your product as Takuban Motorsports is the exclusive manufacturer and distributor of this dash kit.  All orders will be fulfilled!